When we initially met Justin at Orange Umbrella, he had a pre-existing phone system in place which he had been using for the last few years. We talked at length about the benefits of updating the system which would provide Orange Umbrella with more flexibility in scaling the business and would reduce monthly outgoings considerably.
The Brief:
As an accountancy and bookkeeping business, Justin and his team rely on their phone systems for keeping in regular contact with their clients, so any new solution needed to be both reliable and robust enough to deal with the business needs.
Our Solution:
By moving to a virtual phone system in the cloud, Orange Umbrella has been able to gain a significant amount of features without the usual cost barriers you'd expect to incur on a traditional switchboard system. Features like voicemail, music on hold and IVR are all standard with a Cloud phone system. We were able to save Orange Umbrella around £150 per calendar month.
Results, Return on Investment and Future Plans:
How have you found the service so far?
The team at Call27 really understand our needs and the new system is far superior. We are a firm focussed on technology so are delighted with the end result.
How did you find switching to Call27?
The switch was really easy, we had a fixed date for the move and everything was planned.
I wish I'd looked into Cloud based phone systems sooner as I just can't believe the difference.
We're delighted that Orange Umbrella has chosen Call27 to provide them with such a vital service for their business and look forward to seeing their business grow into the future.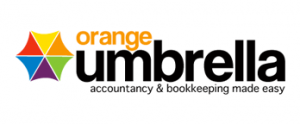 ---
Find out more about our services…
We'd love to get to understand your business and it's needs a little more, please use the form below to let us know the best way to get in touch.